Sponsors & Partners
Coca-Cola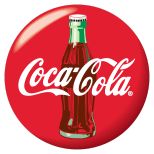 Jefferson Mall is proud to have Coca-Cola as a sponsor. Coca-Cola is the world's leading manufacturer, marketer, and distributor of nonalcoholic beverage concentrates and syrups, used to produce nearly 400 beverage brands. Coca-Cola's corporate headquarters are in Atlanta, with local operations in over 200 countries around the world.
LMPD

Louisville Metro Police
Norton Healthcare

Norton Healthcare is the proud sponsor of the Jefferson Mall Soft Play Area, located near Foot Locker.
Jefferson Mall hosts frequent visits by the Norton Cancer Institute Mobile Prevention Center. The Norton Healthcare Centers for Prevention & Wellness regularly offers free cholesterol, blood pressure and blood sugar screenings, and no-cost/low-cost mammograms and Pap smears aboard the Mobile Prevention Center. To find out when it will be at Jefferson Mall next, visit www.nortonhealthcare.com/screeninglocations. Call 502.899.6842 for appointments and eligibility information. View these screening guidelines for cancer prevention.
Kosair Children's Hospital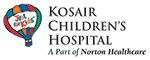 The Jefferson Mall play area is sponsored by Kosair Children's Hospital, which provides expert care for children throughout Kentucky and Southern Indiana. The physicians and staff at Kosair Children's Hospital, the future Norton Women's and Kosair Children's Hospital in St. Matthews, and Kosair Children's Medical Center – Brownsboro provide care designed "Just for Kids." Kosair Children's Hospital Medical Associates physician practices bring the resources and specialty care available at Kosair Children's Hospital facilities to children throughout the community. For more information on Kosair Children's Hospital services or to find a pediatrician, visit www.kosairchildrenshospital.com.